Get accommodation digitized to meeting bookings in Outlook Office 365
State-of-the-art technologi from Microsoft
VisionCatering is designed to be used directly in Office 365, regardless of which Office 365-level, individual operators may use.
When you choose Office 365 for your mail and calendar system, you can also opt in VisionCatering directly in the ordering process.
VisionCatering is also available in a free version, which is available for small businesses, as long as you choose VisionPeople as your Office 365-partner.
The views to the canteen staff are drawn up in the latest. NET technology with integration to Microsoft Office 365.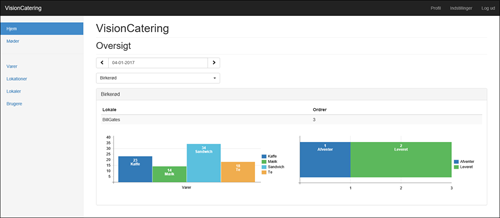 Contact us