Have your invoices scanned directly into NAV!
Do you want to have your supplier's invoices scanned and automatically created in NAV? - so you can get an overview of received invoices in Dynamics NAV and get relevant staff to approve invoices?
Below you can see how a scanned purchase invoice appears in the NAV, and how Purchase lines automatically has been approved: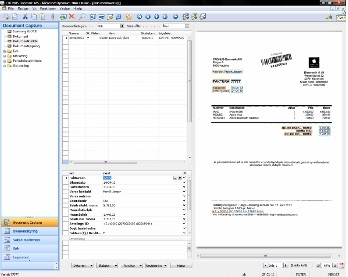 The arguments for Document Capture are many, and when you first get seen the solution, you'll probably find more great reasons to implement the solution with you. Below are listed some immediate benefits of the solution:
Avoid manual entering of received purchase invoices
Get automatically "lifted" Purchase lines to NAV
Benefit from standard approval flow in NAV to get approved the scanned invoices
Option for Web-based authentication for the users who do not have/should not have access to NAV
Automatic archiving of purchase invoices, which can easily be found at a later time - instead of having to locate document numbers and physical document folders above
The price ... 
License prices for document scanning solution directly to the NAV for up to 5 NAV-users in 1 operating account is only Dkr. 27.500,- - so so even small businesses can benefit from using Document Capture
Read more about Document Capture here
You can also view the demo video at this link>> 
License pricing structure is as follows for 1 trading account:
Up to 5 NAV-users: Dkr. 27.500,-
6-19 NAV-users: Dkr. 35.000,-
Unlimited number of NAV-users: Dkr. 65.000,-
Licences are including 10,000 page scans per month. The number of NAV-users is the total number of users registered on the NAV license, and not the number of users of the product. In addition, annual update subscription, consulting services in connection with the installation, Setup and training. If the solution is used in multiple operating accounts in the same NAV database, the price per Company is as follows: Dkr. 9.500,-  per extra accounts for respectively 2-4 extra operating accounts, Dkr. 4.750,- per 5-19 extra operating account and Dkr. 1.900,- per. accounts by more than 20 operating accounts. Desires Web authentication module, this costs Dkr. 12.500,- for up to 19 named users, and Dkr. 19.500,- for more than 20 users. In addition, annual update subscription and purchase of Light-users/web-users to NAV license for each named employee who must authenticate via web. 
VisionPeople Consulting has good experience with rapid deployment of Document Capture from Continia with our NAV-customers - maybe it is also interesting for you?