Microsoft Dynamics NAV 2016 is now released from Microsoft!
The latest version of Microsoft Dynamics NAV is more closely integrated with the rest of the Microsoft platform, so the systems are exchanging data better and the user experience is very user friendly for the individual employee, since the systems user interface is similar to each other Microsoft products.
In NAV 2016, Microsoft has focused on the following areas: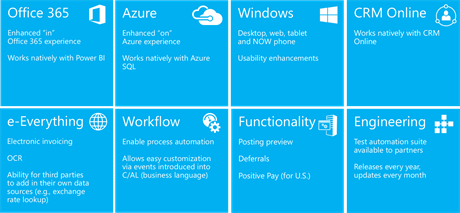 The user interface of the new NAV2016 continues the intuitive, role-based and well-known design from NAV2015: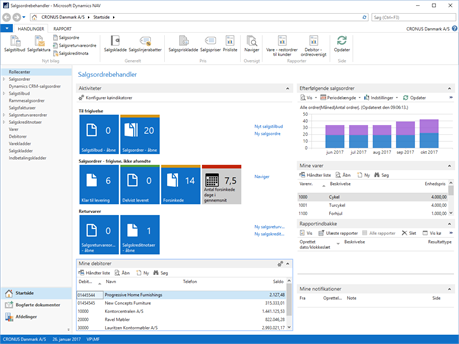 Technically, NAV2016 "In Office and On Azure" and, among other things:
NAV2016 continues Microsoft's strategy with the release of new versions every year - and with monthly updates thereof, so that the vision to keep the solution relative close to default, remains a good idea.
The new NAV2016 also contains new functionality in the form of:
electronic invoicing
OCR recognition
Better workflow and process for example, invoice approval
the opportunity to see "posting pre-views" (see the result before posting occurs)
postponement of transactions for later
We are pleased to show you the new NAV2016, so please feel free to contact us if you want to participate on one of our seminars about NAV2016, or click on the link below if you want to have a meeting with one of our specialists and consultants:
Contact us