NAV 2016 is user-friendly for Tablets, smart phones/iPhones etc.
Microsoft Dynamics NAV 2016 is available on all platforms, so you can work in Dynamics NAV on your tablet, Microsoft Surface, Smartphones (such as iPhone) or via the Web client for Dynamics NAV 2016. The solution is is easy to configure and fully touch enabled. You just download an app, connects to the server and then you're on. A great action, which, inter alia, makes it easier for employees on the fly, who want to be able to produce and work in Dynamics NAV, when they are not in the Office: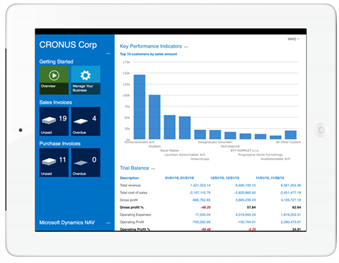 Microsoft has with Dynamics NAV 2016 seriously done Dynamics NAV mobile.