Rent your servers in the cloud on Azure from Microsoft
Would you even buy, update and protect your own servers, or should Microsoft do it all for you?
It has always been expensive to buy and maintain own servers to operate the company's business systems, but now you can move this heavy investment to Microsoft and get access to exactly the server power as you need - and always updated to the latest software-version completely automatically.
Microsoft provides the necessary server power available to all via Microsoft's cloud-based Azure platform "in the cloud"- against a monthly rental payment: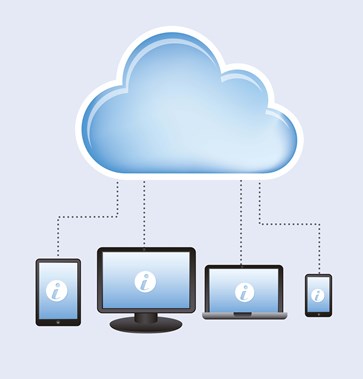 Hereby you are flexible in terms of how much server power you need and when. There can be screwed up and down for server resources time-to-time, and you or VisionPeople can change the server configuration according to your business needs that month, week, day and even hour.
The cloud Azure platform gives you, inter alia:
Budget certainty, since there are only paid a monthly rent price, rather than sudden and costly server investments
Always updated to the latest server technology, included in the rental payment and supplied by Microsoft
Flexibility, as there can be screwed up and down for resources and the economy
So use your investment budget and internal resources on the operation and growth of the company, rather than the purchase of hardware to the basement.
As Microsoft Cloud Solution Provider, we can help you with the change from a private server (or hosted server solution) to the cloud with Microsoft.
Contact us