Microsoft's new market place for Apps Addons and industry solutions for Dynamics 365
Microsoft AppSource is the new web portal, where you can search and find industry specific solutions, add-ons, Apps and modules, which can help you and give you a better experience working with standard solutions like e.g. Dynamics 365.
On AppSource you can apply whether you wish to search for a partner developed module or solution, and/or use your role based on the company you are working in,  for search criteria combined with your existing or future software platform: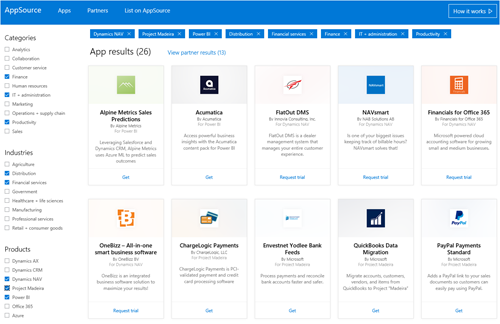 The web portal will continuously be updated with the modules and apps that we as a Microsoft Partner wish to distribute via AppSource. The same way you know from the procedure when you buy apps for your cell phone.
Contact us if you don't find your needed module