Everybody is talking about the cloud - we do something about it! 
In the past, companies spent a lot of money and resources on buying, storing and updating its own server machines, which typically were stored in special built, locked and cooled server room, which only special trusted IT professionals had access to.
Today's server power and systems are fully accessible "in the cloud" via an internet connection, whereby, for example, Microsoft stands for all hardware purchases, maintenance, updates, physical storage, etc.-and customers pay only for the server power and the system entries, as the company need. The settlement takes place per month based on usage, so the expensive server investments and, not least, ongoing maintenance is spread out on the months where the company uses the systems, in the form of a subscription scheme or rent payment.
Cloud solutions can be found in many forms and at Microsoft the cloud-solution is called: "Azure". In VisionPeople we have good experience in advising the company on the possibilities with Azure and rent of IT solutions, and we of course also helps our customers to move from a private server room, or hosting setup to the cloud.
The company's business systems in the form of, for example, the accounting system, Office 365, Webshop, CRM solution, BI system can therefore usefully be rented today via a subscription scheme, where you only pays for the appropriate number of users and the needs of the individual month - Yes in fact, right down to the necessary server power per hour.
Read more about the possibilities on the page here, or book a no-obligation meeting, which will be based on your particular situation.
Book a meeting
What is NAV (Microsoft Dynamics NAV)?

Order your hosted NAV here:

When you are ready to order your new hosted NAV solution, all you need to do is to click here, as we will guide you through the many choices that you have with this solution.

To be prepared for the ordering process we have listed some questions that you should consider before ordering. Please follow the instructions here >>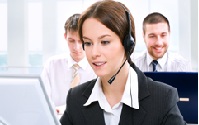 Try hosted Dynamics NAV for free in 30 days!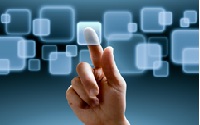 Try hosted NAV for free here ...

If you are not familiar with Microsoft Dynamics NAV already, so you have the opportunity to sample hosted NAV for free for up to 30 days!

Now, when you are comfortable with the solution, you can choose to enter into a rental agreement which you against a monthly payment per user to access hosted NAV. click here if you want to test the solution for free>>.
Now you can rent your servers in the cloud
Why buy when you can rent? Pay only for the server power as you need, and only when you need it. Also avoid the hassle and costs of even to buy and run the servers in custom-built and (expensive) cooled server room.


Rent your servers in the cloud on Azure from Microsoft
Before you order your hosted NAV solution