Enable access to all tables in Microsoft Dynamics 365 Business Central. Synchronize any table to another system
You can have VisionConnector act as a web service for your external applications, that must integrate with Business Central.
You can read any table from Business Central without the need for Page development, or any additional setup inside Business Central, except for the VisionConnector setup.
Access is provided through schemas, where you can specify which actions that are allowed through the interface: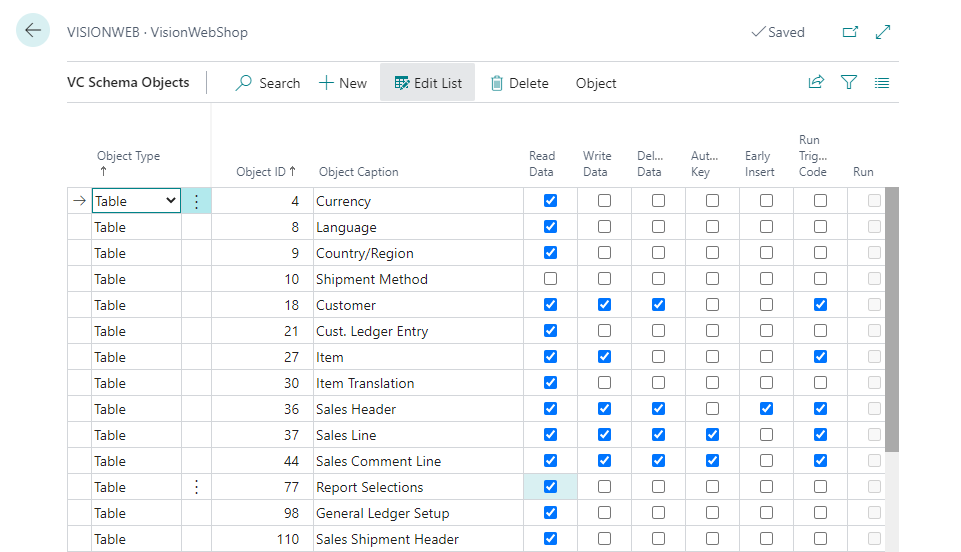 To use the web service interface please contact us for the different options:
https://www.visionpeople.dk/en/contact
You can make VisionConnector synchronize any table from Business Central to your external system.
You manage which tables to synchronize, from within the Synchronized tables option: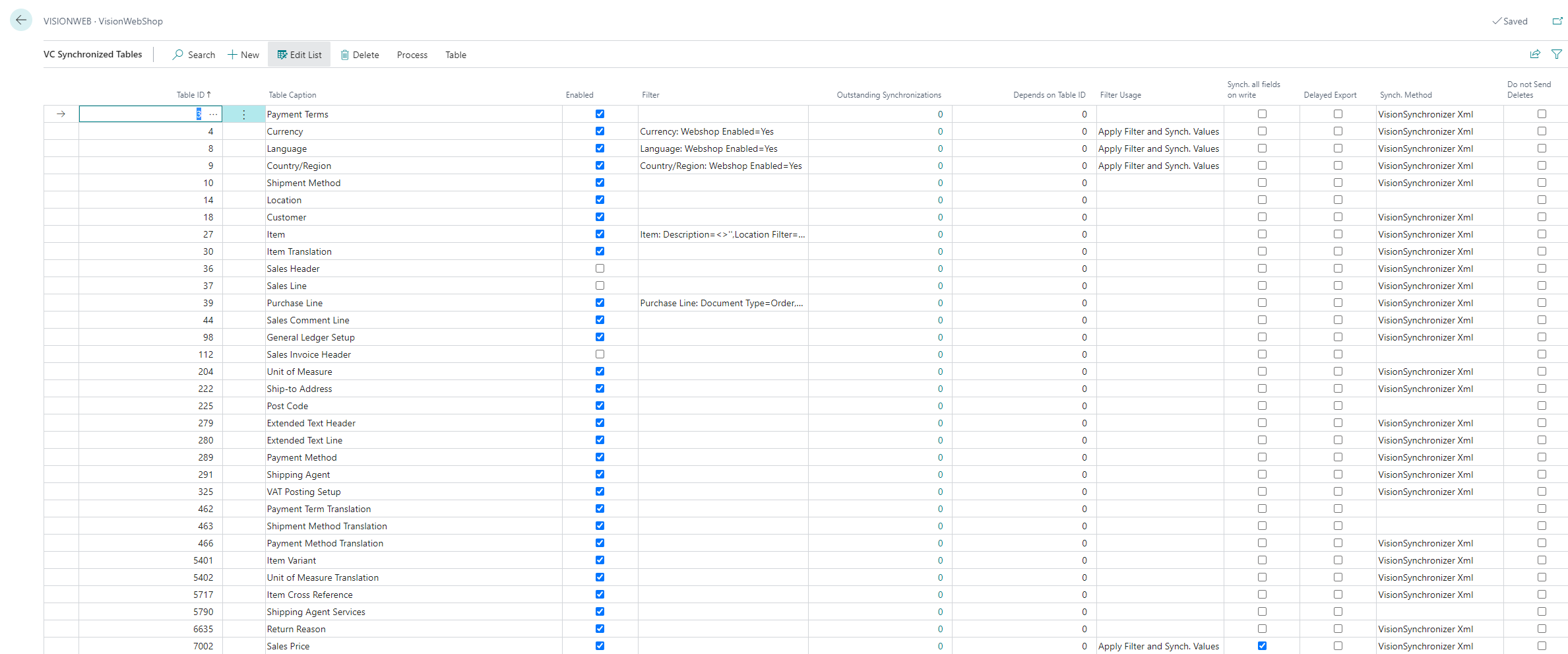 Here you can also specify which endpoints, that the data must be sent to. A table can be sent to multiple endpoints.
Please contact us for more information:
https://www.visionpeople.dk/en/contact