Standard solutions for utilities
VisionPeople Consulting has very good experience in delivering business solutions to the supply chain industry, based on the standard solutions from Microsoft.
We know that solutions not promises the task alone, but that a solid knowledge of the supply industry is important for the success of a project.
Our solutions for utilities is based on the latest version of Microsoft Dynamics NAV (formerly known as Navision):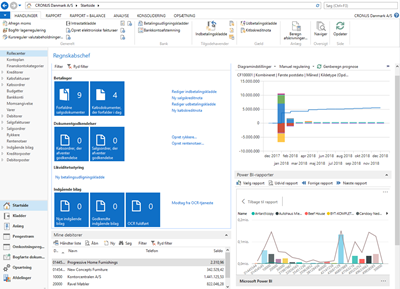 Unlike older, specially developed IT systems where the customer is locked to one supplier, and where the system is not always delivered on the latest technology.
On standard solutions from Microsoft connects we additional solutions to, and which can be replaced in line with changes in supply companies ' needs, so the total solution optimizes a utilities complex workflows, such as:
So rather than to program everything inside the economy system in a complex (and sometimes for large business solution) and forcing all employees to work in economics system-we will take as its starting point the different employee roles in supply.
Access to selected parts of the systems will thus often be Web-based or mobile jobs, for example, for time registration, runtime registration, absence and vacation record: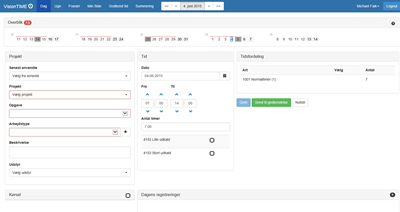 Why choose VisionPeople Consulting
VisionPeople Consulting has good and years of experience with implementation of total solutions for the supply industry. Including financial management, project and time tracking, electronic invoicing and invoice receipt in OIOXML, as well as internal billing, integration with Microsoft Office and with this functionality can be accessed from VisionPeople web, mobile/tablet or Microsoft Sharepoint, or where the individual employee might work.
Book a no-obligation meeting, where we can tell more about our experience with solutions to utilities, which we can relate to your particular wants and needs:
Are you interested in participating in our seminars for utilities, where one of our universal customers will tell more about their process by implementing a standard solution for handling a supply company, please click below: