BI Solution for Microsoft Dynamics NAV
Automatic and visual management reporting
Acinta Datashop is a BI solution that meets the small and medium enterprises typically needs for reporting, analysis and visualization of critical business information for each employee and to management.
Acinta Datashop provides a data model, which is developed on Microsoft Dynamics NAV so that the logic is "collected" in the data model, which reads data directly from Navision - and without the use of a "data warehouse", which often makes BI projects very expensive and lengthy.
The solution has a number of pre-defined "cockpits" that allows various employee roles necessary information in one convenient screen, as shown in example below: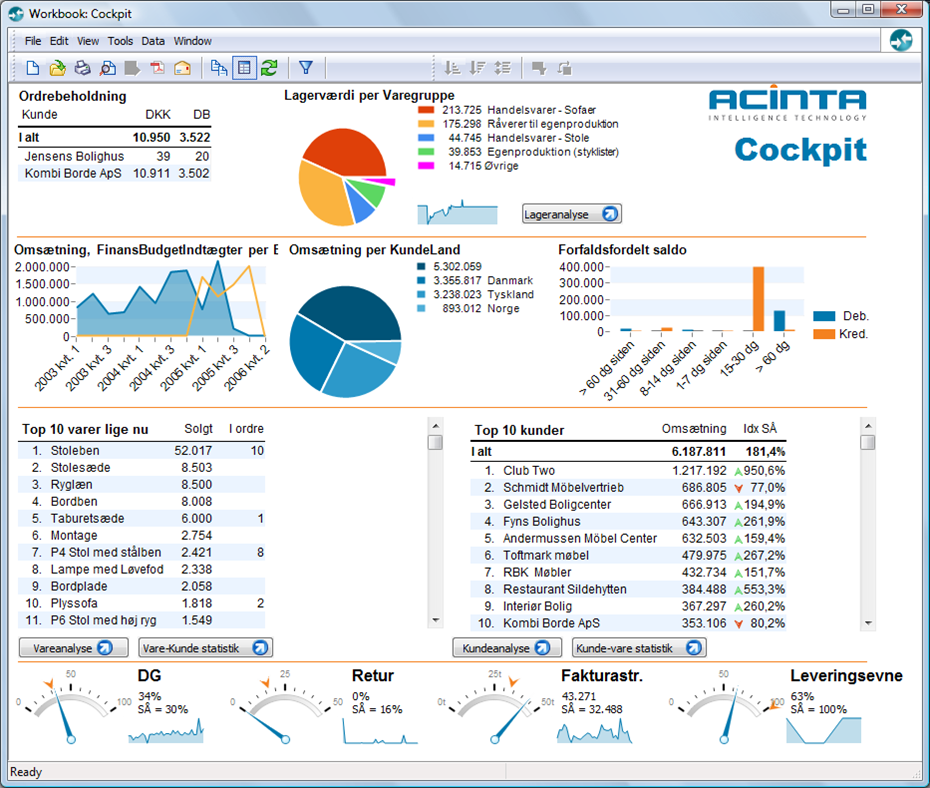 To see more examples of the cockpits, which comes with the solution, you can click on the menu on this site.
Please feel free to contact VisionPeople for an informal dialogue about your specific needs related to BI Solutions
Contact us